Try different exterior looks and select the best for your property, we bring you the approach of cost effective 3D visualization
Our 3d artists and rendering experts develop 3D renderings of exterior scenes by adding soft and hard architectural elements to make the models come alive even for the exterior views. We deliver 3D models with surface finish and 3D exterior models of hotels, condos, resorts, sports facilities, etc. for photorealistic images used in brochure.
Request a Proposal →
3D Exterior Modeling & Rendering Portfolio
Architectural 3D Modeling Services
Developing 3D renderings from drafts
We can convert your ready 2D designs and conceptual sketches to 3D architectural models with exterior architectural scenes and full-scale 3d rendering.
We help architects to get their Revit 3d models beautified by rendering and enhanced properties for better design outcomes. Our artists and renders help architectural firms visualize your construction before it is built, and get approvals and introduce design changes early to help you stay profitable.
Get in touch →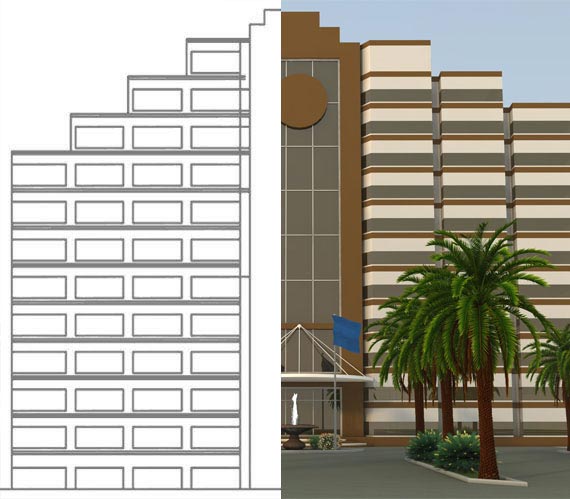 Request a quote